I have two new kits in store.
Afternoon Tea, with 12 papers and over 25 elements including cookies, cake, cups, doilies, and lacy ribbons
Available here
and
Adam, a blokey kit for lovers of motorbikes and parts. A bit of fun inspired by our own Nelleke!
with 10 papers and 22 elements.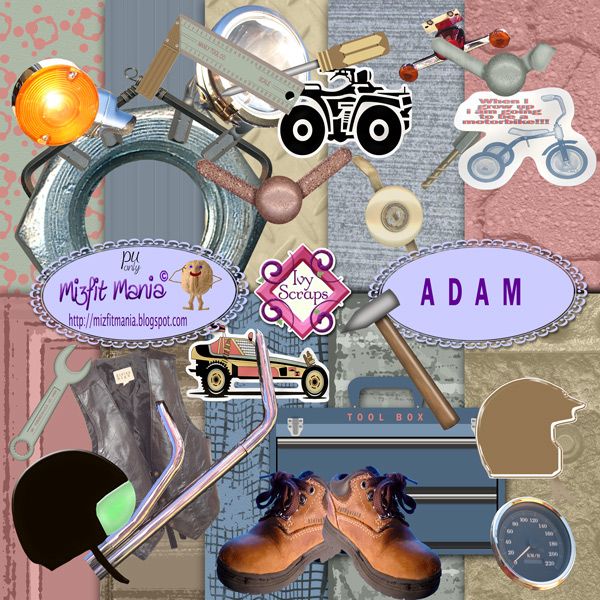 Available here
Hope you enjoy!