I made an Add-On to my new IT'S A MAN DAY kit and I'm offering it to anyone who participates in any challenge at
IVY SCRAPS
from now until March 30.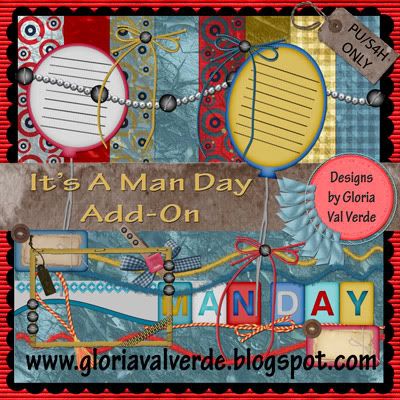 Do any challenge on the forum and post a comment here telling me which challenge you did or email me at goi40@aol.com with the link to your LO participation and I'll send you the links to this Add-On.
It's that simple....this is in addition to the posting prize for doing the challenge.